Besides labels for their standard bottled beer products, labels exist for some of Lemp's other beer-related products including the following.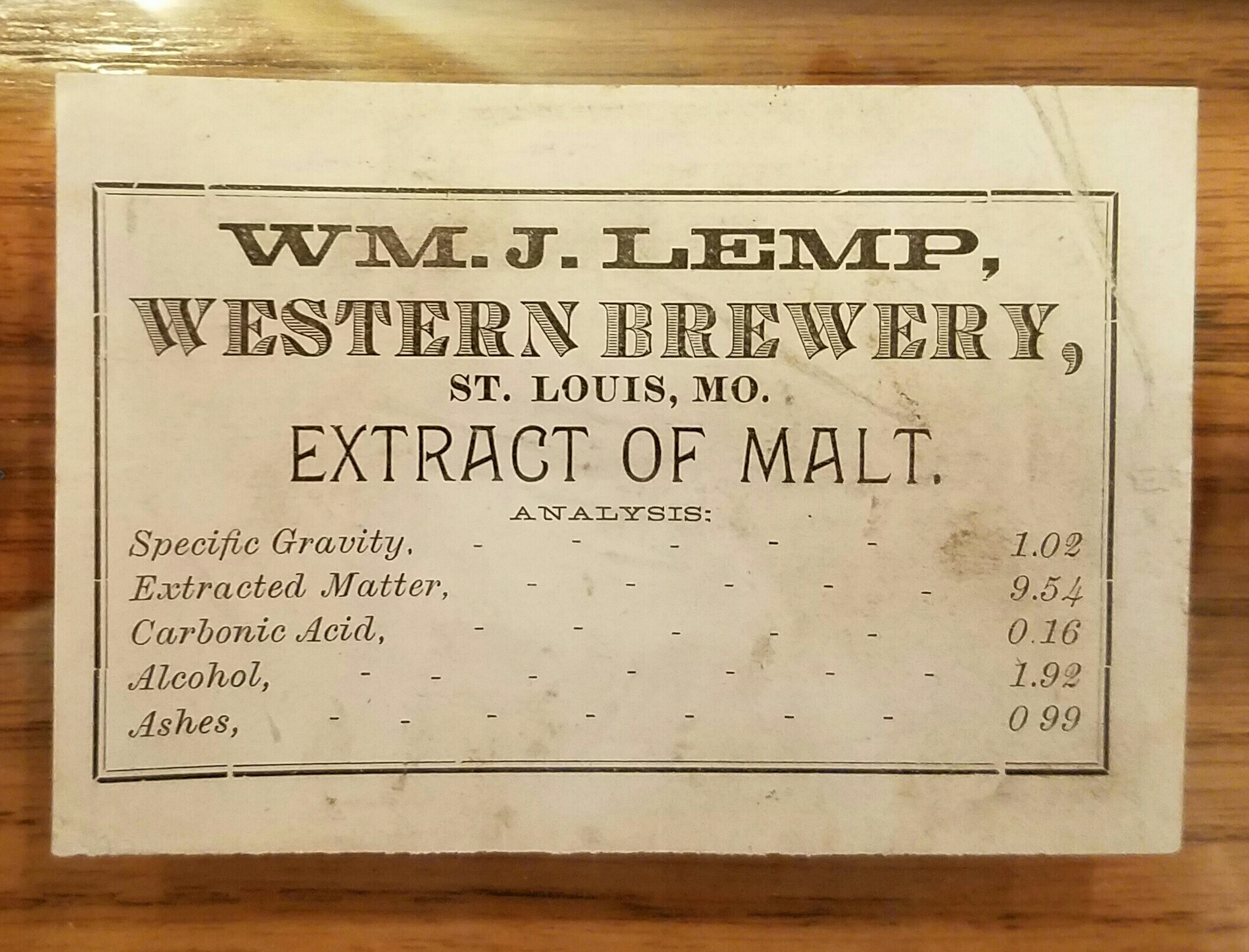 Extremely rare Lemp "Extract of Malt" label; circa 1876.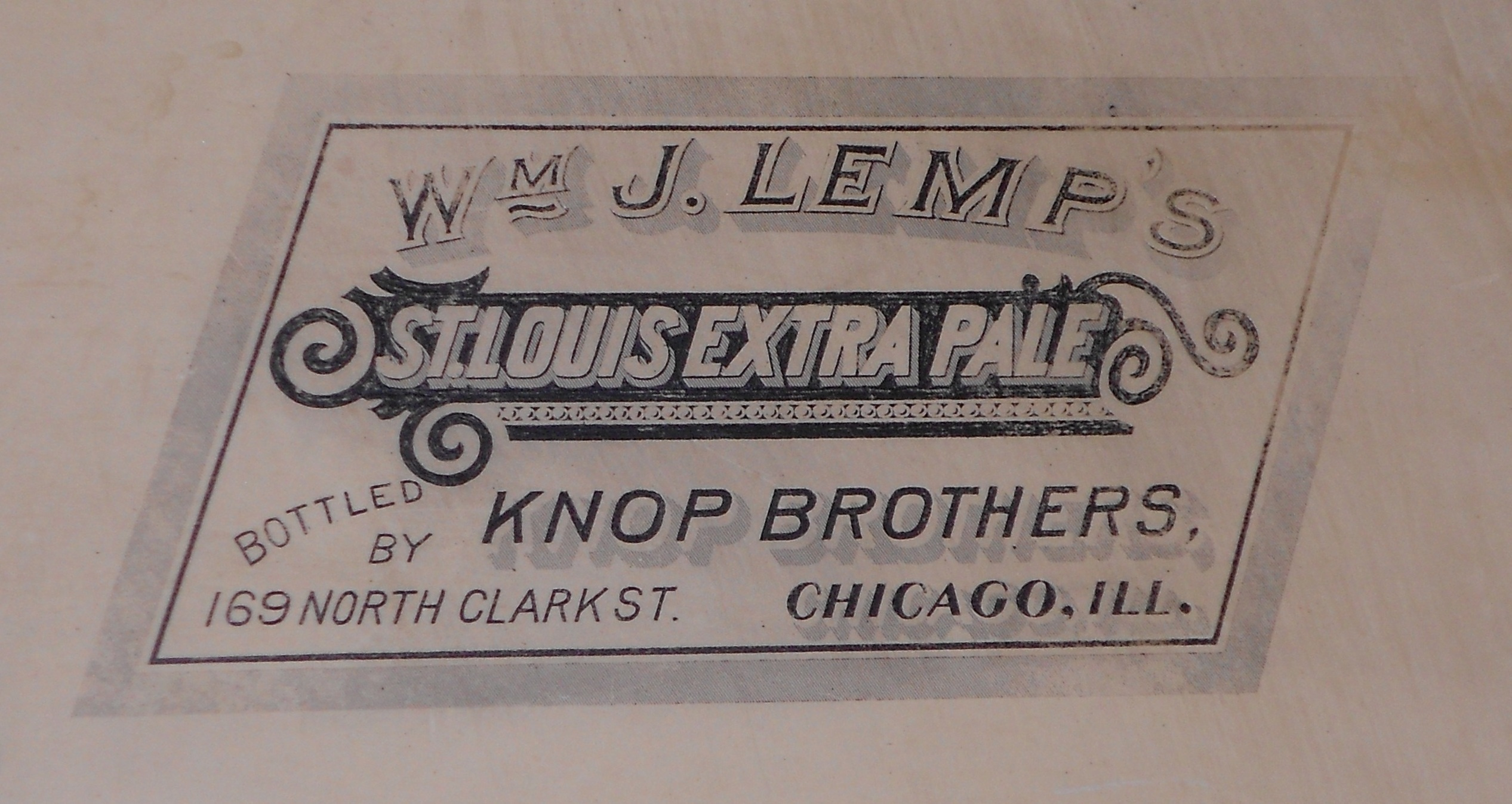 Label image (reversed) from lithographer's stone for "Wm J. Lemp's St. Louis Extra Pale" from Chicago Illinois distributor; circa 1885.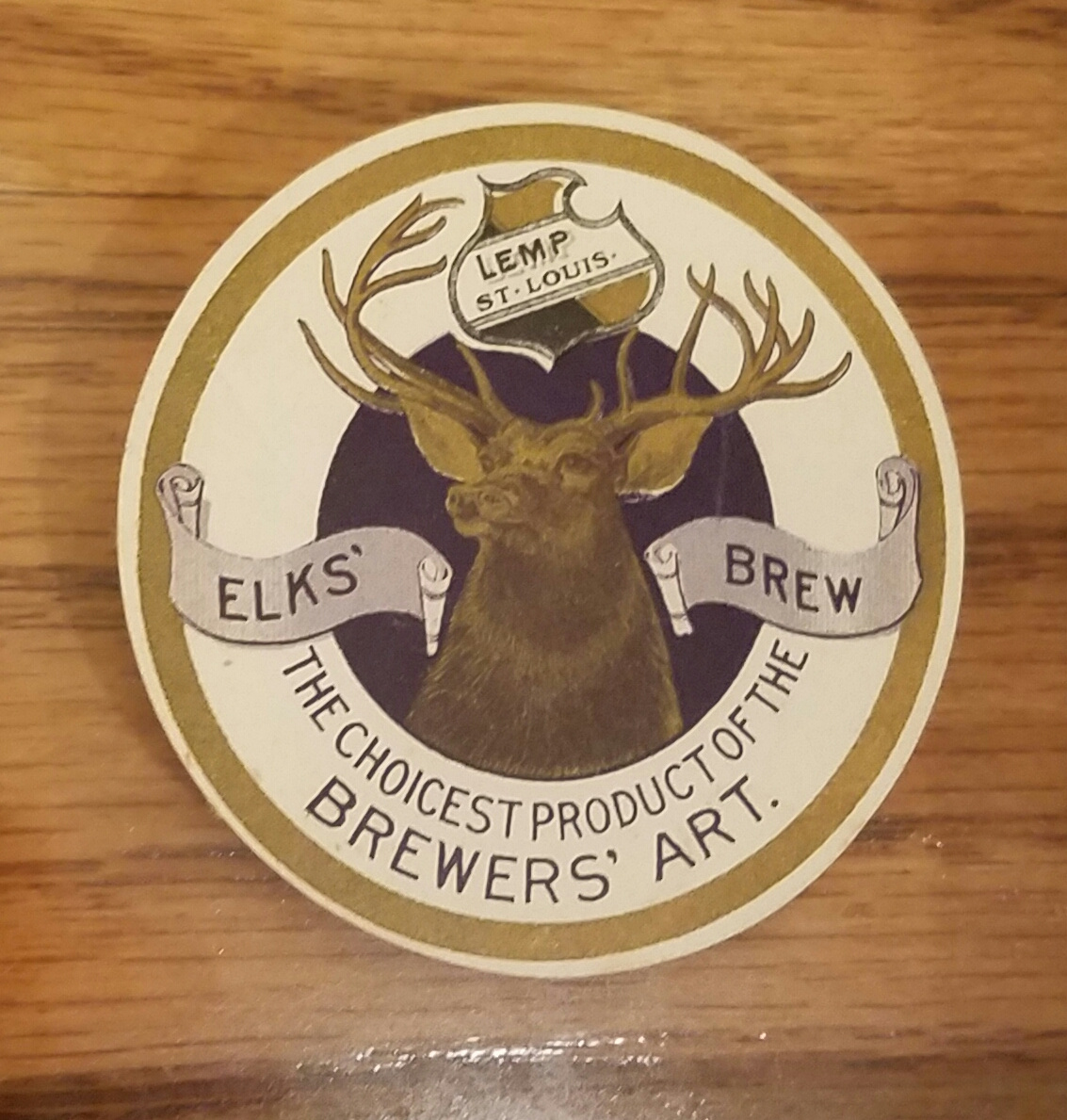 "Elks' Brew" private label for the Elks Club (the label is considered a 'third label' in that it was applied to bottles of beer (already bearing the 'body' and 'neck' labels) to designate their special beer); 2-1/4" in diameter; circa 1905.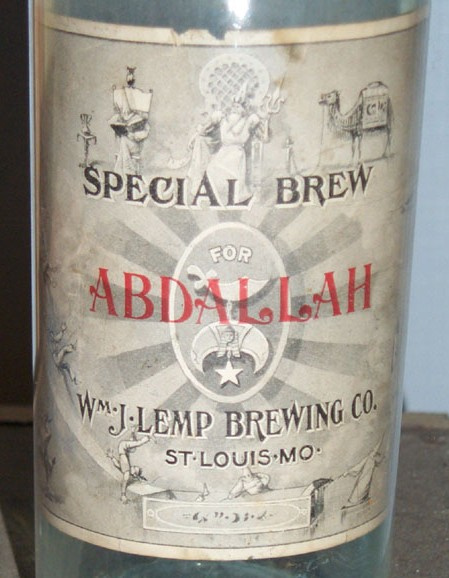 "Abdallah Special Brew" private label with Shriner's logo; circa 1910.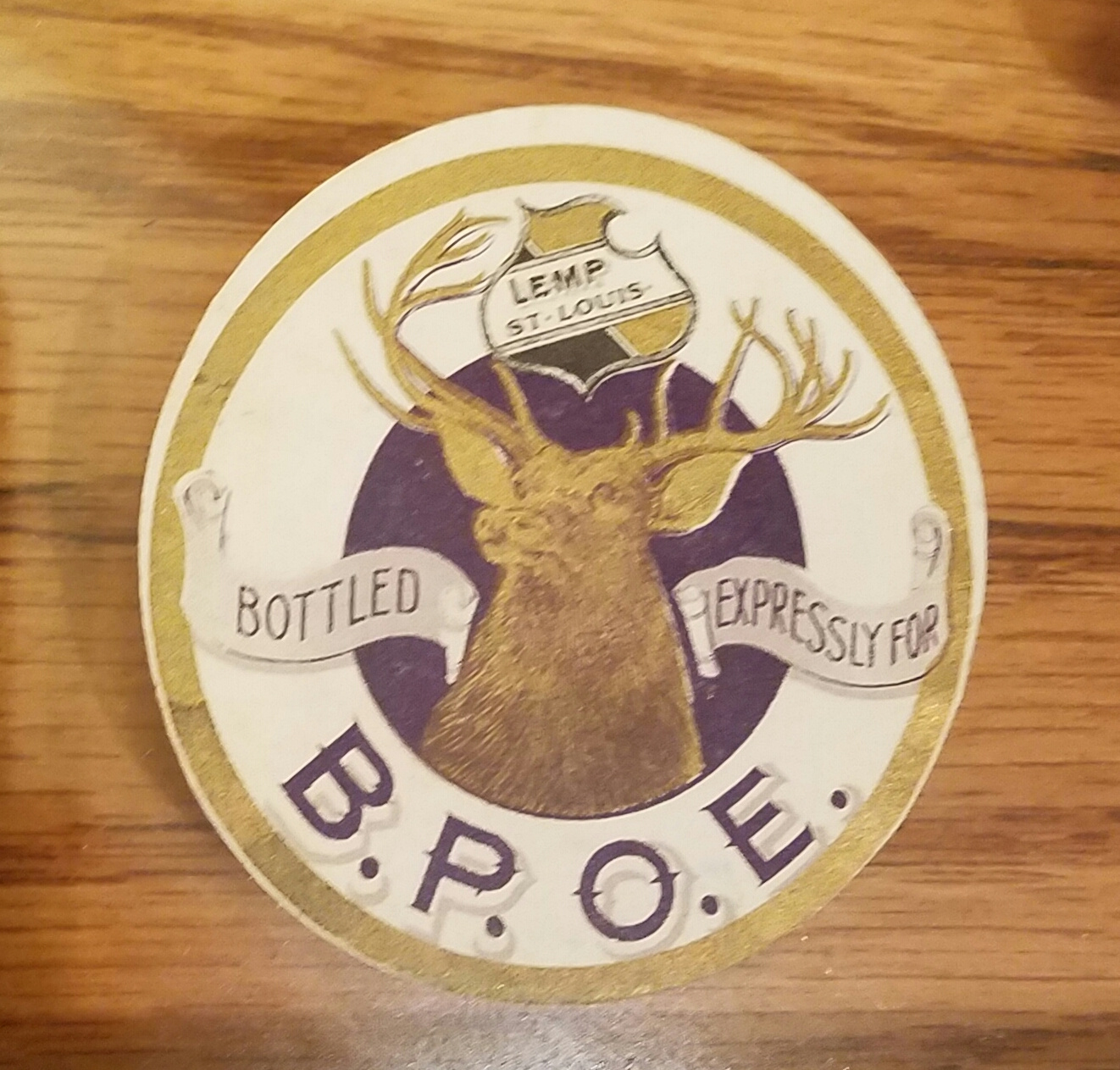 Another "Elks' Brew" label (B.P.O.E. stands for "Benevolent Protective Order of Elk"); 2-1/4" in diamter; circa 1905.
With the Lemp Brewery's vast network of importers, bottlers, railcars, depots, and distributors, many distributors had 'third labels' that were affixed to the backside of the imported bottles. These small labels (usually 2" x 2") informed the beer-consuming patrons who was responsible for importing that particular brand of beer and where more of it could be located. The following are a few examples of distributor labels from all corners of the globe.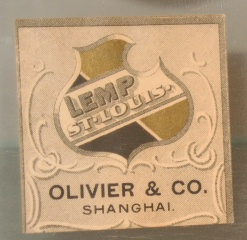 Shanghai, China.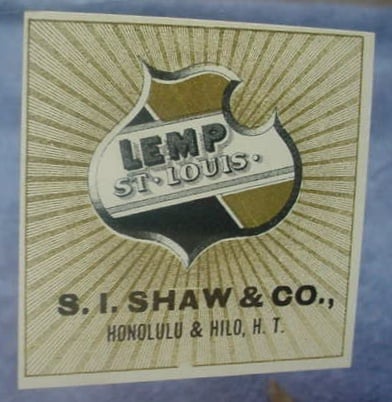 Honolulu & Hilo, Hawaii Territory.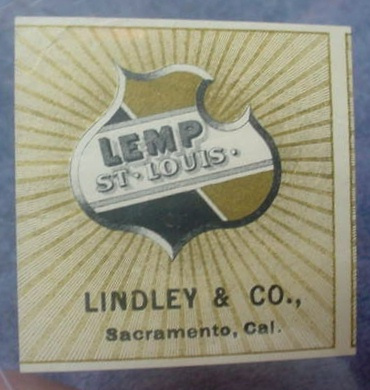 Sacramento, California.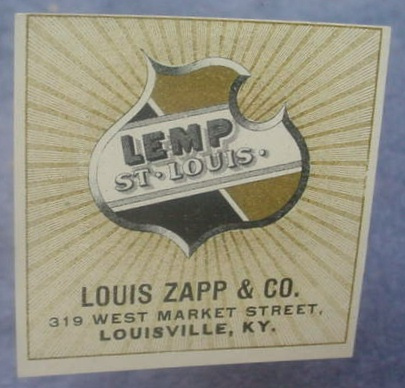 Louisville, Kentucky.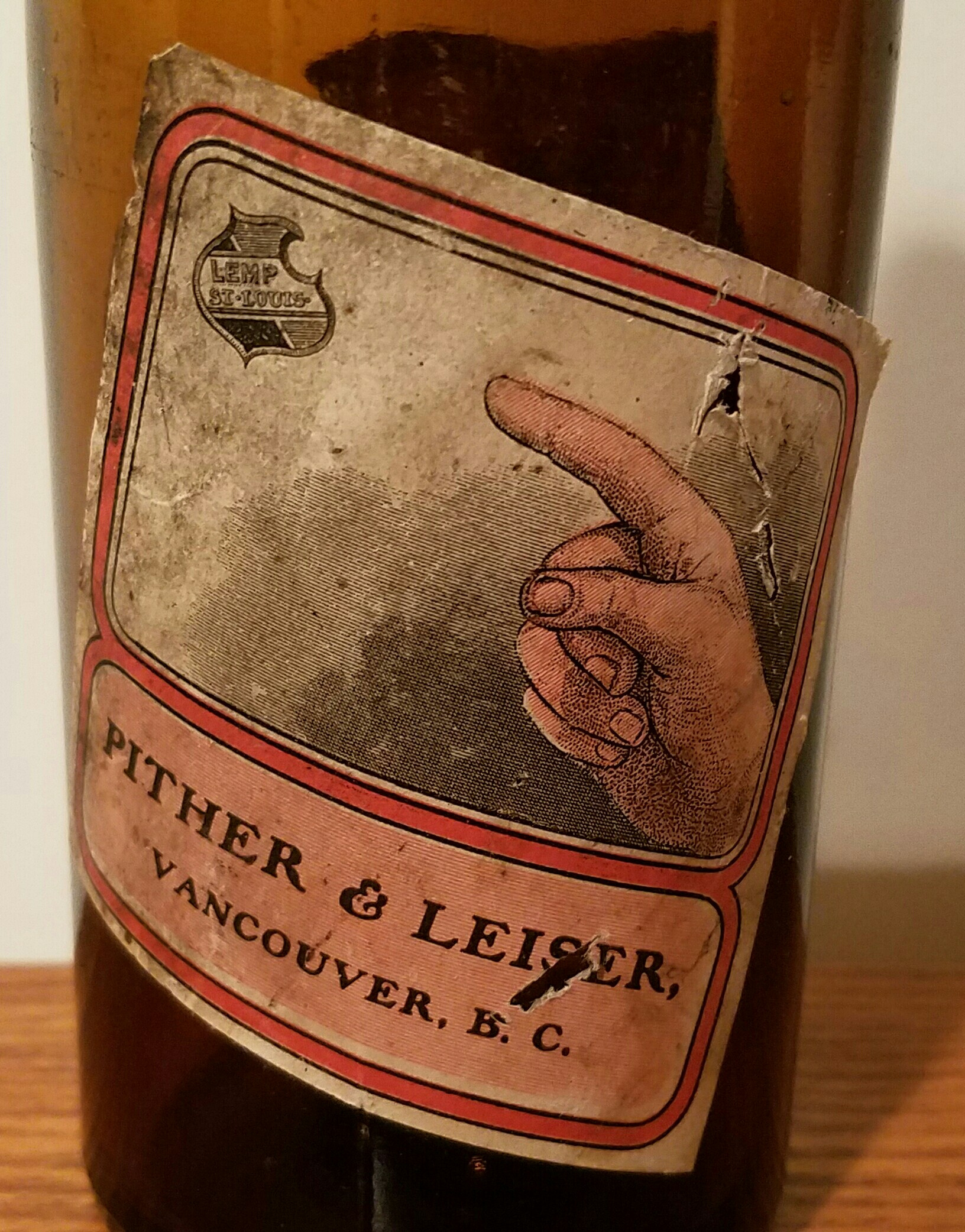 Vancouver British Columbia distributor's label on the back side of an Extra Pale labeled bottle; 2-1/2" x 2-1/2"; circa 1906.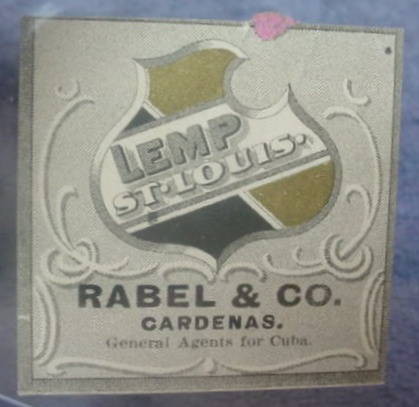 Cardenas, Cuba.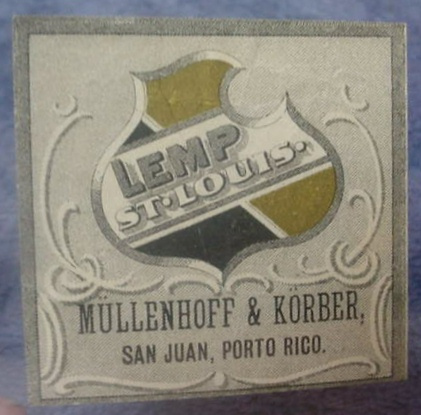 San Juan, Puerto Rico.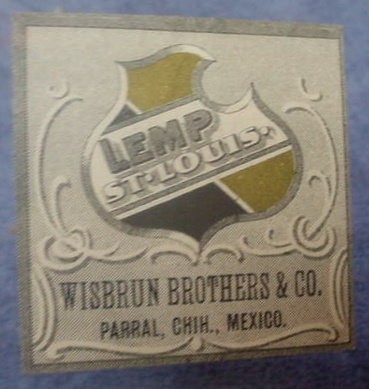 Parral, Mexico.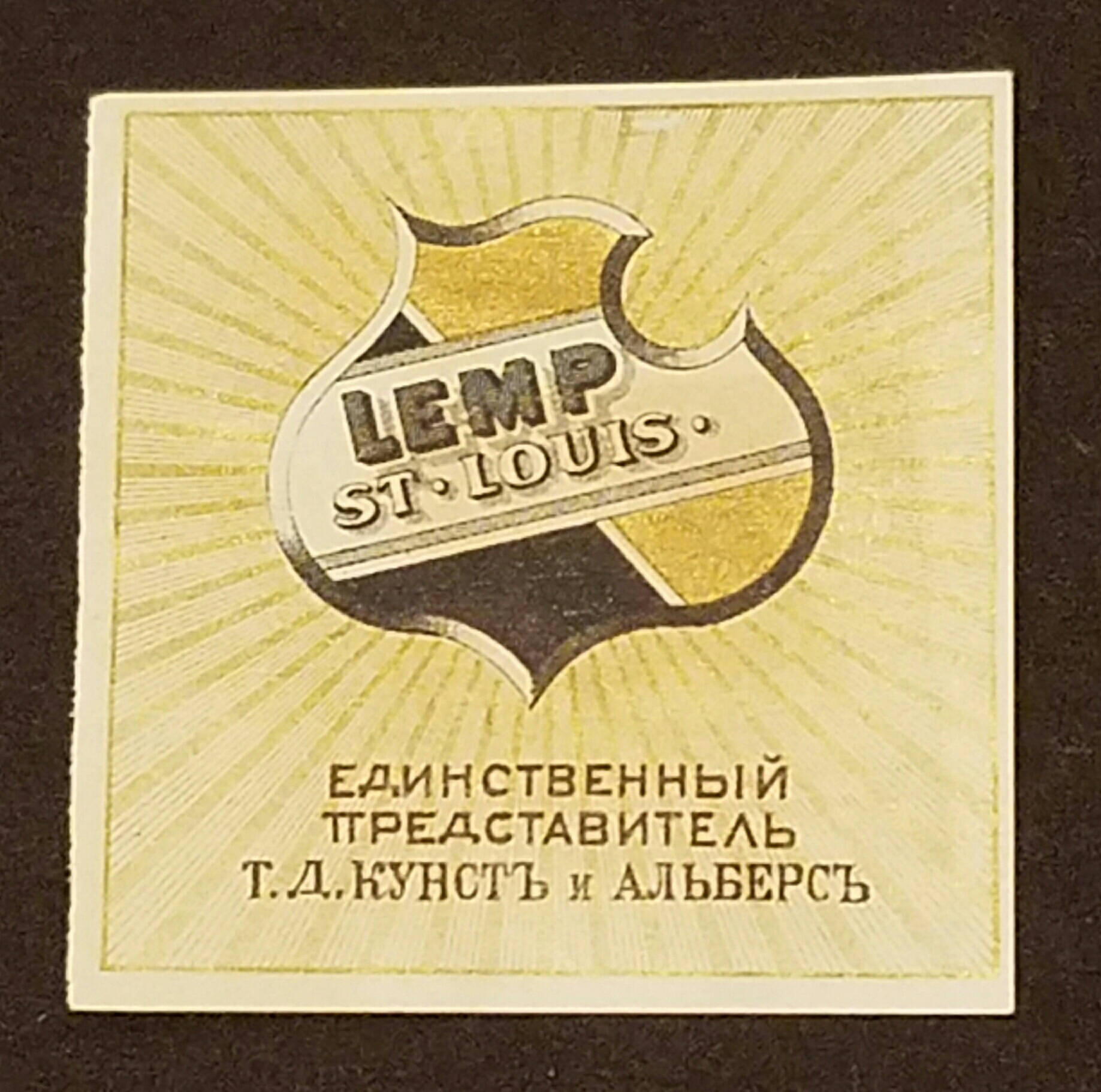 Vladivostok, Russia.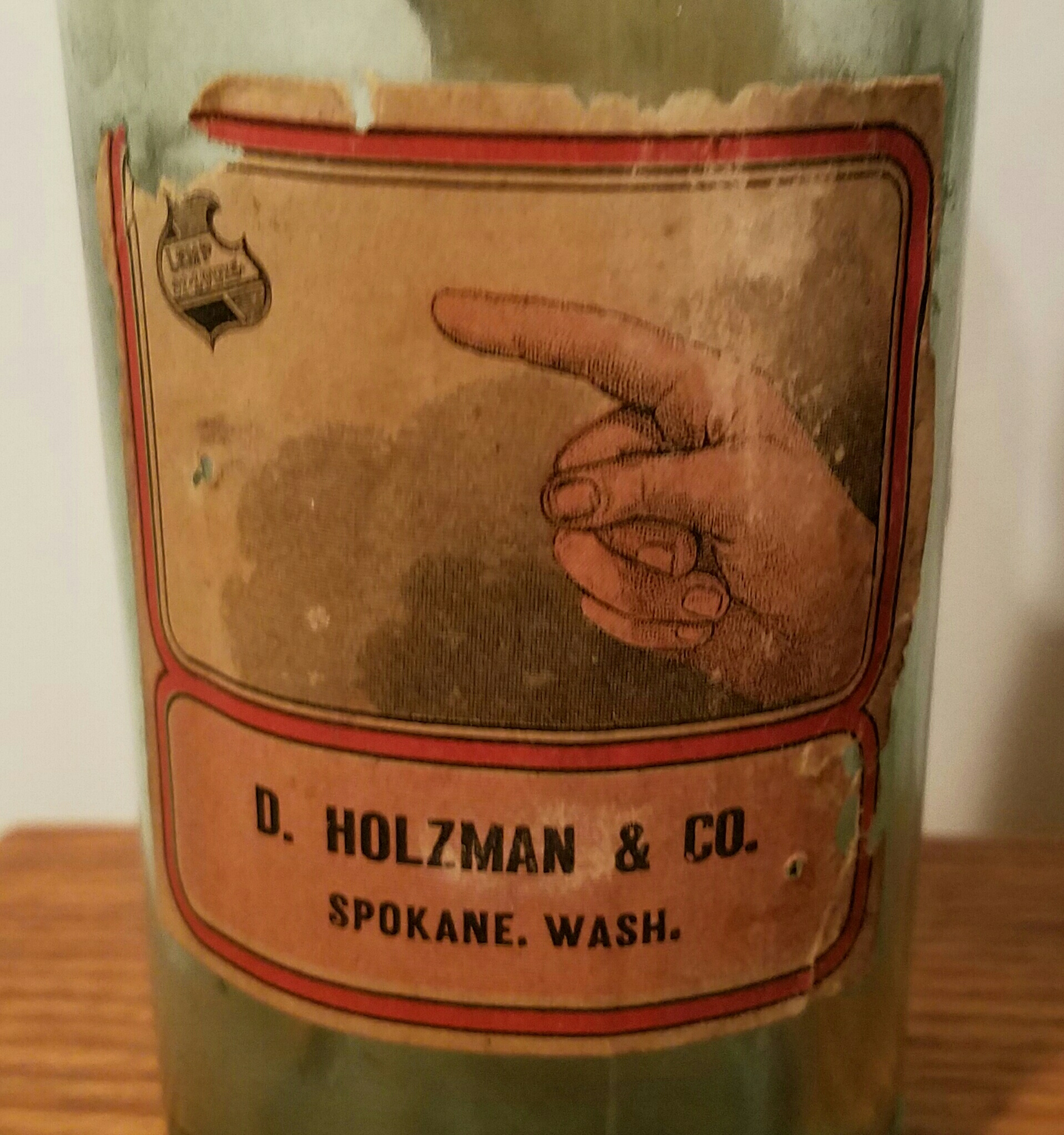 Spokane Washington distributor's labels on the backside of an Extra Pale labeled bottle; 2-1/2" x 2-1/2"; circa 1906.